The Environmentally-Friendly Carpet Cleaning Products Your Cleaning Company Should Be Using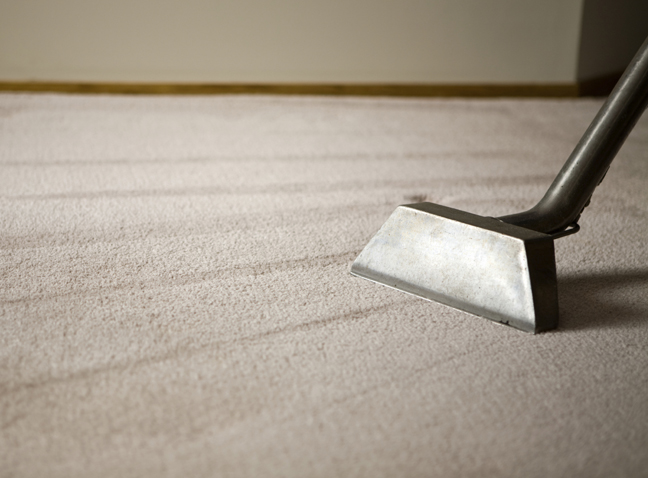 Green cleaning is important for health and safety of building occupants, as well as protecting the environment (click here to read about the importance of green cleaning). Responsible cleaning companies now take it upon themselves to ensure that their methods, products, and equipment are environmentally-friendly.
At Sunshine, our green cleaning objective is simple: to enhance environmental health and building safety.
When it comes to cleaning carpets, there are many ways to be green. Some ways are easier than others. However, cleaning with green cleaning products is really simple – every cleaning company should be doing these this to start striving toward safer, more sustainable cleaning.
Use Green-Certified Chemicals
Conventional carpet cleaning chemicals are made with ingredients that can be toxic, difficult to dispose of safely, and destructive to the environment. Some can even release Volatile Organic Compounds (VOCs), which linger in the air; VOCs can have an adverse impact on health, short and long term.
Green products, on the other hand, are made with non-toxic, eco-friendly ingredients that are safer for both people and the environment. If a product is certified by a reputable environmental health and safety organization, it is made with green ingredients. Green Seal and EcoLogo are examples of reliable certifications.
Green, sustainable carpet cleaning needs the support of everyone from building managers, to cleaning companies, to chemical manufacturers. Using green-certified products with environmentally-friendly ingredients is the baseline for quality carpet care that safeguards both the environment and the health of building occupants.
Related
FTC Fights Greenwashing
How to Keep Stains Off Your Carpets with Preventative Cleaning
Green Cleaning | Part 1 | What is Green Cleaning?
>> Sunshine Building Maintenance is committed to promoting and practicing green cleaning. Please contact us today for a quote on our cleaning services.