Sunshine is committed to staying current with changes to industry standards and best practices through our membership in and association with organizations considered leaders in education, training, and certification.
International Sanitary Supply Association (ISSA)
ISSA is the leading worldwide trade association for the cleaning industry. Its more than 7,000 members include distributors, manufacturers, in-house service providers, building service contractors, and other associated service members. It is through these types of initiatives that ISSA helps its members understand and demonstrate the true value of clean.
Cleaning Industry Management Standard Green Building Certification
CIMS applies to management, operations, performance systems, and processes. Compliance with the Standard demonstrates an organization is structured to deliver consistent, quality services that are designed to meet the customer's needs and expectations.
Canadian Sanitary Services Association (CSSA)
The CSSA represent companies engaged in manufacturing, distributing, and selling sanitary maintenance products and services. Its objective is to promote professionalism, technical knowledge, and ethical guidelines to its members while promoting greater public awareness about maintenance principles.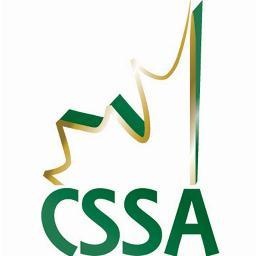 Ontario Long Term Care Association (OLTCA)
The Ontario Long Term Care Association is dedicated to advancing the quality of long-term care services in Ontario to ensure the needs of residents are being met. Our partnership with OLTCA helps us ensure we have a better understanding of this market's unique environment.

International Accident Prevention Association (IAPA)
Workplace Safety & Prevention Services (WSPS) is a leader in providing impactful risk management solutions that drive lasting business success. WSPS offers unparalleled health and safety expertise, insight, and solutions for creating healthy work environments where employees thrive and businesses prosper.
WSIB's Safety Group Association
The WSIB's Safety Groups Program is designed to help companies improve health and safety in their workplaces by connecting them with approved sponsors, developing action plans, and tracking progress.
Workplace Medical
Workplace Medical is dedicated to keeping Canada working. It offers a range of prevention, response, and return-to-work services including advice and support, medical surveillance programs, first aid training, mobile hearing testing, disability and absence management support, and more.

ComplyWorks; Contractor Management for Health & Safety
ComplyWorks is a global leader in compliance management. Since the company was created in 2004, it has expanded across Canada and internationally. It has worked to grow its offerings to cover the entire compliance lifecycle from contractor management through to workforces, worksites, and payments.
ISN
As a worldwide leader in contractor and supplier management, ISN supports over 500 clients across a range of industries and helps to manage over 65,000 contractors and suppliers. ISN provides support on Health and Safety Compliance.

Browz
BROWZ has provided supplier qualification and management solutions since 2001, serving over 35 industries around the world. Browz provides support for employer safety programs.

Building Service Contractors Association International (BCSAI)
BSCAI has become the trade association of the building service industry, representing a worldwide network of more than 2,000 member companies in 31 countries, who provide cleaning, facility maintenance, and other related services to building owners and managers. The association provides educational programs, publications, video training programs, seminars, and networking opportunities to the building service contracting industry.
Institute of Inspection Cleaning and Restoration (IICRC)
The mission of the Institute of Inspection Cleaning and Restoration (IICRC) is to establish and advance globally recognized standards and certifications for the inspection, cleaning, restoration and installation industries. The IICRC supports the growth and continued professional development of every IICRC Certified Firm by offering a wide range training and certification programs.

Technical Standards and Safety Authority (TSSA)
ISSA The Technical Standards and Safety Authority (TSSA) is a regulatory authority that administers and enforces technical standards in the province of Ontario. It is a non-profit organization that has been given powers by the Government of Ontario to create and enforce public safety rules in such areas as elevators, ski lifts, amusement rides, fuels, boilers, pressure vessels and operating engineers in order to protect lives and the environment.