Sunshine recognizes that the long-term care environment is unique and demands comprehensive programs delivered by dedicated employees who take pride in creating a clean, healthy, and caring home for residents.
We work closely with our clients to develop a service model that suits each need and complies with Ministry of Health and PIDAC regulations and guidelines. Our auditing and reporting capabilities are your assurance that our services are helping you create a clean, healthy, and caring environment. Working with our suppliers, we ensure that the equipment and supplies we use enable our staff to achieve superior results and increase productivity.
Our recruitment, orientation and training practices ensure we attract and retain employees who enjoy helping others. The Sunshine Housekeeping and Personal Service Worker staff assigned to long-term care and retirement communities are specially trained to understand and follow all procedures and requirements for this important work. Our staff members have all their immunizations and required medical tests up to date.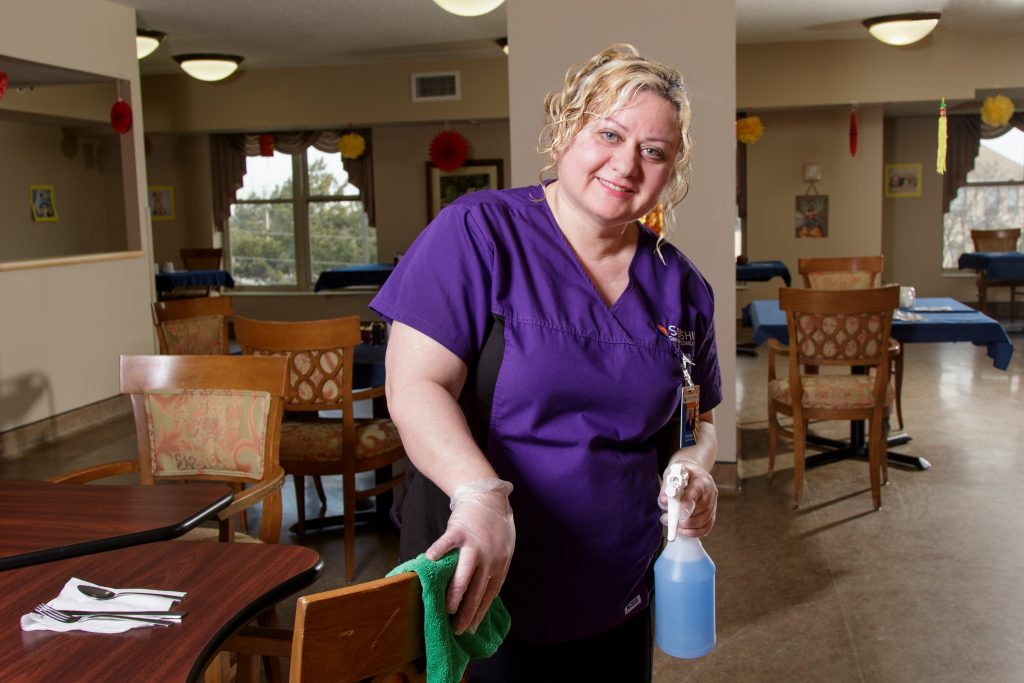 Our long-term services and staff guarantees include:
Customizable Housekeeping and Laundry Solutions
Valid Vulnerable Sector Clearance for all Sunshine staff in the sector
Comprehensive Infection Control Practices to reduce risk of cross-contamination
A Dedication to Safety and putting resident health and convenience first
Use of Environmentally Conscientious Cleaning Products and Practices