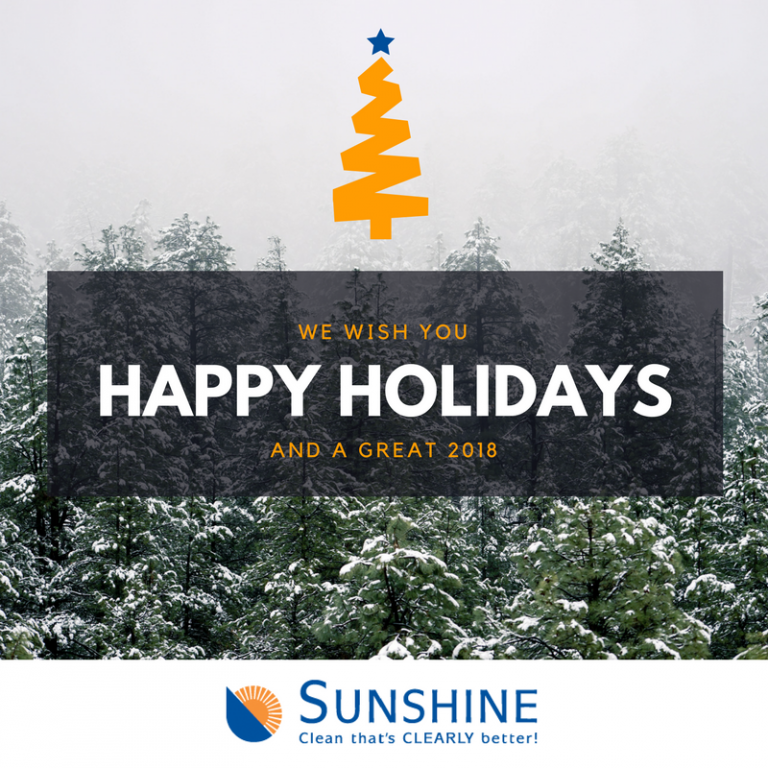 Happy Holidays from Sunshine Building Maintenance!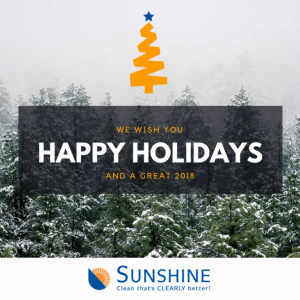 From everyone at Sunshine, we would like to wish you all the best for a wonderful holiday season and a happy New Year!
Our Holiday Hours
December 25th-26th: CLOSED
December 27th-29th: OPEN (Regular Hours)
January 1st: CLOSED
We are pleased to work with you to determine a holiday cleaning schedule that is suited to address your needs. Contact us today to talk about your requirements!
Tis the Season for Polished Floors and Clean Carpets!
Whether you are closed over the holidays or employees choose to take vacation time, most businesses find themselves emptier than normal at this time year. That makes it the perfect occasion to tackle some intensive cleaning tasks!
Refinish Floors
An important part of maintaining hard floors is stripping and refinishing them, returning them to their beautiful and fresh state by getting rid of built-up stains, wax, and dirt.
Since you typically need to close the area where cleaners are working, now is the time to cross this task of your to-do list.
Clean Carpets
Winter can be hard on carpets, which is why you need to ensure they're cleaned with care at this time of year.
The hot water extraction carpet cleaning method effectively removes stubborn soils and particles. It works by mixing hot water with detergent, spraying it deep into the carpet using a high-pressure jet.
From our team to you, we hope you have a merry holiday season and a joyous New Year!
---
Sunshine Building Maintenance offers commercial, industrial, and related cleaning services tailored to your unique needs. Contact us today to learn more about our services.
More on seasonal cleaning from Sunshine:
Mark Brouwers is the Operations Manager at Sunshine Building Maintenance. He specializes in working collaboratively with clients to meet the specific cleaning needs of their building or facility.
Latest posts by Mark Brouwers (see all)