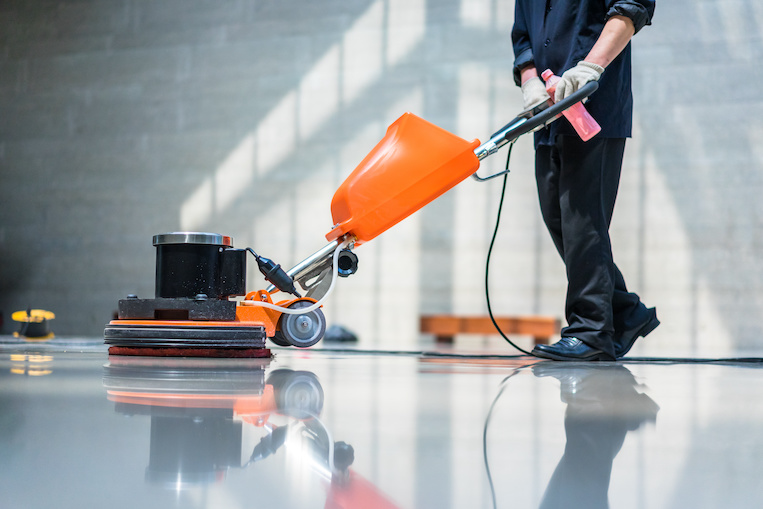 Putting together a winter floor care program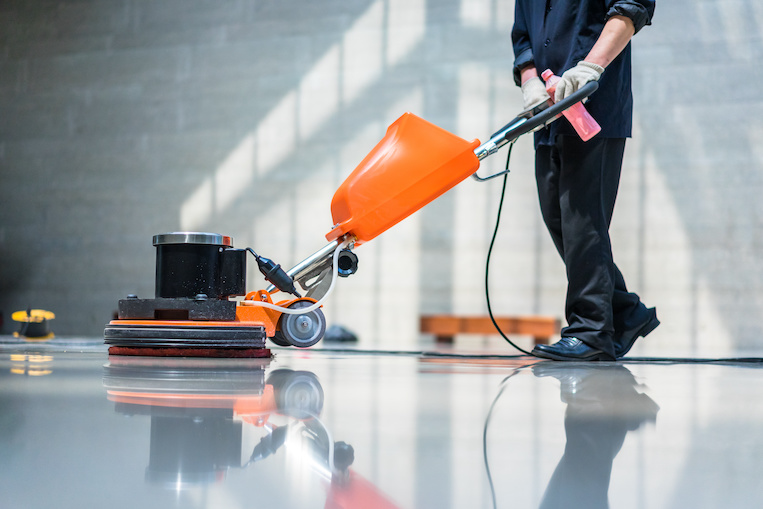 With the winter months up ahead, Sunshine Building Maintenance can help you put together a winter floor care program. With the heavy foot traffic and deliveries in the winter, your facility floors are prone to dealing with salt residue, slush, ice and snow. Therefore, a winter floor care program is a great way to organize your cleaning schedules to protect your flooring and matting.
Schedule
Before the harsh winter weather reaches your facility, consider implementing a schedule for your floor care program. A clear and effective checklist and cleaning schedule can help keep your facility clean at all times and your employees' tasks organized. Another tip is to create an easy-to-read template and ensure all cleaning staff have a copy. When tackling a big job, it is better to indicate if the job requires more than one cleaner, as the floors experience more foot traffic at different times during the day.
Hard floor cleaning
The first area in your facility to be affected by the winter is your hard floor. Excessive moisture from melted ice, salt lines and soil can drag on the floor and cause long-term damage. The winter in Ontario lasts for several months, and your floors may experience the long-term effects of salt lines and outside debris. To protect your hard floor, consider replacing and repairing your matting to one that is easy to remove and one that avoids slips and falls. To properly maintain and protect your floor, a neutral cleaner and consistent mopping is essential. A tip is to look into which mop is right for your flooring for any sort of wet cleaning required; whether it is a heavy-duty wet mop, microfiber or a dust mop, your flooring will benefit from a mop cleaning depending on your floor material.
Matting
Matting is important in a facility and essential for your winter floor care program as it helps trap dirt and clean the base of shoes or any equipment entering the doors. Sunshine has previously suggested different types of matting that suit your building best during the winter. Scraper matting, recessed well matting and wiper matting are some examples of mats that help with dirt, moisture and high-traffic areas in your building. Your mats can also trap mould or track contamination, therefore requiring frequent cleaning for optimum use.
Vacuum
When dealing with larger tasks with your flooring this winter, consider a wet and/or dry vacuum in your floor care program. The wet vacuum cleans large spills, puddles and large quantities of water such as snow and slush, while the dry vacuuming sucks up dirt, dust, crumbs and other dry materials from your floor and carpet, overall reducing dust and allergens in your facility.
Floor finish
Including a floor finish towards the end of your winter floor care program can help maintain and seal the cleaning throughout the winter. Salt stains and prolonged grit and soil entering your facility can harm your flooring: your floors may require a finish to seal them and protect them from other harsh usages. The most effective solution is a scrub and recoat of the original sealant or finishes for your floors.
Your floors may need extra cleaning and attention this time of year. To organize a winter floor care program, contact Sunshine Building Maintenance today to get started.
Mark Brouwers is the VP of Finance at Sunshine Building Maintenance
Latest posts by Mark Brouwers (see all)