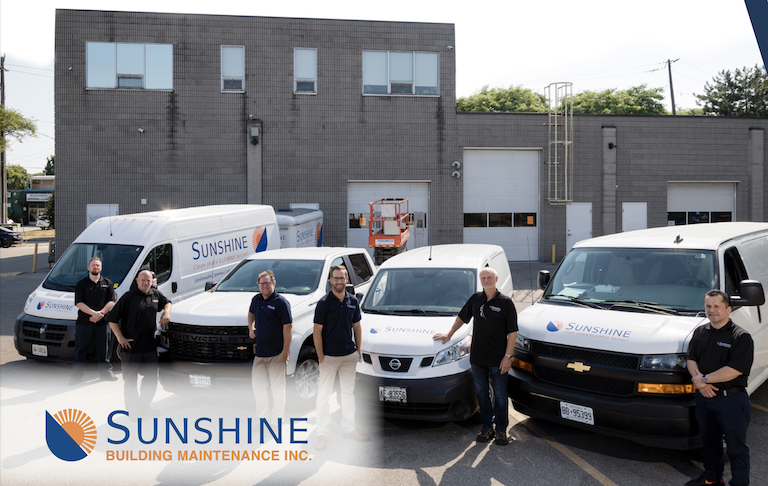 Sunshine Launches Facility Maintenance Division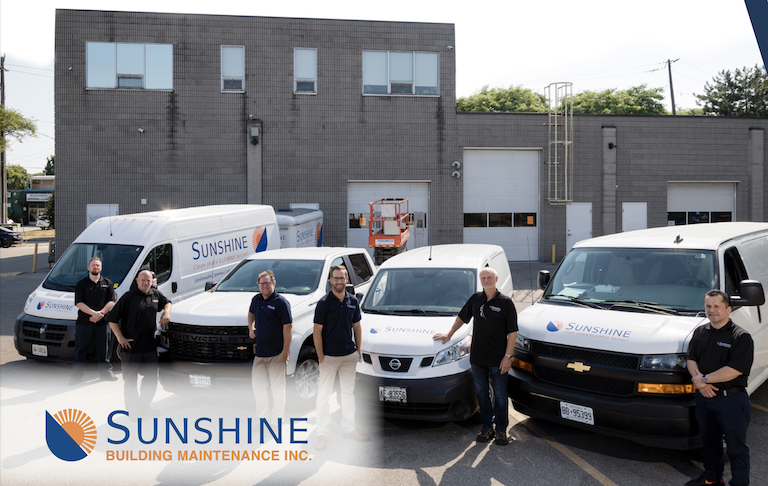 It is a bright new venture for Sunshine Building Maintenance. After 60-plus years of delivering clean, healthy, and safe environments for building stakeholders across Southern Ontario, the reputed cleaning company is now making its mark in facility maintenance.
In 2020, Sunshine launched a new facility maintenance division designed to take its customer care philosophy to the next level. The new division leverages the company's decades-long experience to deliver general maintenance and construction project services for clients across the commercial, industrial, long-term care, and educational building sectors.
Facility management and maintenance
Greg Kyles brings over 20 years of facility management and maintenance expertise to the role. He is joined by Brian Curtis, the division's General Maintenance Coordinator with 20 years field experience. Together, Sunshine's facility maintenance division supports clients throughout Oakville, Burlington, and Hamilton areas with services ranging from commercial renovations to preventative maintenance, painting to plumbing, electrical work to roof repairs, flooring to general masonry, drywall installation, and beyond.
Sunshine's new division is also equipped to provide construction project support. Its service offerings include high-level cleaning and construction clean-up, pressure washing, carpet cleaning, wood floor refinishing, window cleaning, and a host of other critical jobs.
A natural evolution
Sunshine's expansion into the facility maintenance field is a natural evolution for the company. Founded in 1952 by Williams Brouwers, Sunshine has spent over 60 years accruing the talent, skills, resources, and industry best practices required to keep facilities of all types safe and thriving – especially under particularly challenging times. Looking ahead, the company is eager to ink a new chapter in its history and ignite the facility maintenance community.
We would love to discuss our capabilities with you in further detail. Contact us for more information.
Mark Brouwers is the VP of Finance at Sunshine Building Maintenance
Latest posts by Mark Brouwers (see all)