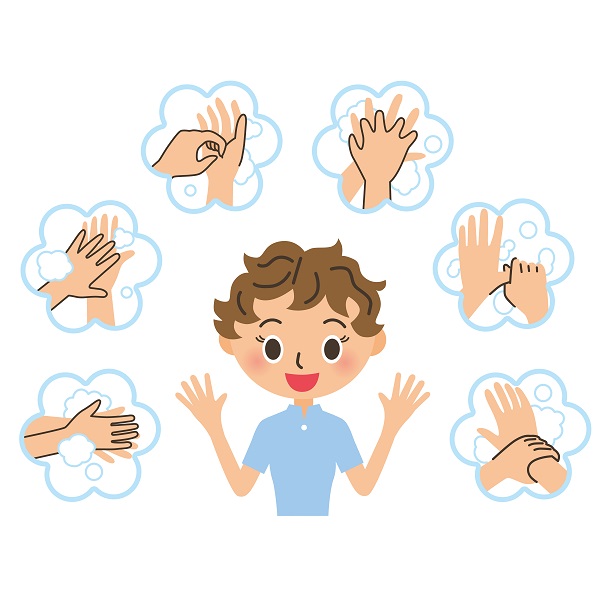 3 Ways to Boost Hand Hygiene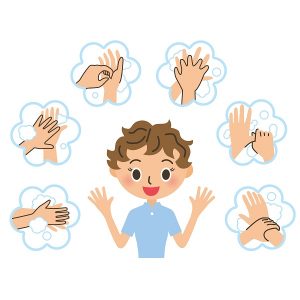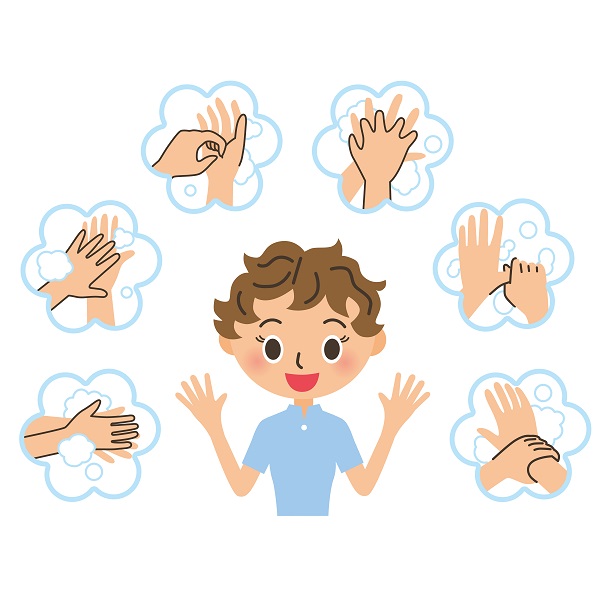 When you're up against this year's flu, remember that the best offence is a good defence. You need to intercept bacteria before they're able to get through and spread to everyone around you. One of the most effective tools in your arsenal is good hand hygiene, which (alongside measures like touch point cleaning) helps you keep illness-causing germs at bay.
How can you promote proper hand hygiene, ensuring it's a true team effort? Check out these three tips!
What is Hand Hygiene?
Hand hygiene is, quite simply, an action you take to remove both obvious, visible dirt and invisible microorganisms from your hands. You can do this by washing them with soap and water or sanitizing them (as long as they're not dirty already) with an alcohol-based hand sanitizer.
Do you know why hand sanitizer is important and how to use it? Read our blog to find out!
How to Promote Hand Hygiene
1. Educate
Only one in three adults wash their hands after coughing or sneezing, making awareness and education an important piece of the puzzle.
To properly wash your hands, you need to:
Wet them (either warm or cold water will work) and use soap.
Lather the soap by rubbing your hands together.
Scrub your hands for at least 20 seconds.
Rinse using clean water.
Dry your hands with a towel or an air dryer.
To make information easily accessible, you can place instructive flyers in key areas like bathrooms and kitchens. Click here to download Public Health Ontario's "How to hand wash" (PDF) guide.
Instead of washing your hands (or in combination with it), you can also use hand sanitizer. It isn't always necessary to do both, though, as proper handwashing alone is an effective way to stop the spread of infection and illness.
2. Enable
After people know how and why they need to wash and disinfect their hands, you need to make sure it's easy for them:
Key areas should be regularly stocked with soap and paper towels.
Bathrooms need to be kept clean, as 50% of people won't use facilities that are dirty.
Alternatives like hand sanitizer must be provided for people who don't wash their hands (whether they forgot, didn't have the time, or want to want to disinfect quickly).
If your building is highly trafficked, it might be worth considering a day porter or matron. That way you'll always have someone on-hand to take care of unexpected messes and replenish supplies as often as necessary.
3. Encourage
Encouragement isn't a one-size-fits-all solution. In some settings a new flyer can do the trick, while other environments might be better served by sending informative emails near the beginning of cold and flu season to remind people about the importance of effective handwashing. It's important to find the approach that makes the most sense for you.
Making good hand hygiene part of everyday routines is the best way to keep everyone in the building healthy all year round.
---
Sunshine Building Maintenance uses only the most advanced, effective, and safe germicidal and cleaning products (including Accelerated Hydrogen Peroxide and microfiber cloths) to tackle touch points and combat the spread of germs. Contact us today to learn more about our services!
More on touch-point cleaning from Sunshine:
Mark Brouwers is the Operations Manager at Sunshine Building Maintenance. He specializes in working collaboratively with clients to meet the specific cleaning needs of their building or facility.
Latest posts by Mark Brouwers (see all)