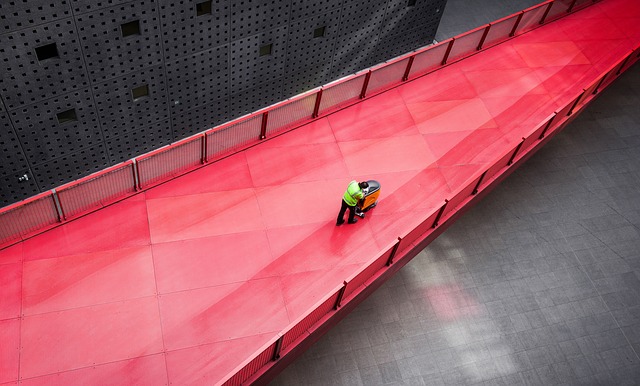 7 Rules of Etiquette for Cleaning Open Office Spaces
Offices today are changing. More and more employers are moving away from individual, enclosed rooms and turning instead towards open spaces, which encourage collaboration and communication amongst employees.
To keep these areas clean, work with a professional cleaning company that understands the needs unique to open offices and adheres to these rules of etiquette:
1. Follow an Agreed-Upon Schedule
Your cleaning company should work with you to establish set work hours. Sticking to that schedule will make it easier for your employees to prepare, as they'll know when to expect cleaners to come through and might be able to step away from their desks for a few minutes while their spaces are being tidied.
2. Identify Priority Zones and Spots to Be Cleaned
Some of the most important areas might include:
Washrooms
Reception areas
Office break rooms and kitchens
Conference rooms
When determining how these individual spaces rank compared to each other, consider factors like how much they're used and whether staff or visitors are the primary users.
If your building needs more regular attention throughout the day, Day Porter/Matron Services might be appropriate for you. Day Porters and Matrons are there to keep your building looking its best by performing tasks like:
Tidying lobbies and common areas.
Ensuring washrooms are clean and fully stocked.
Performing touch-point cleaning as required.
Addressing safety hazards (like spills or obstacles) and warning passerby about them.
Removing litter and debris.
Whatever the scope of your needs, your cleaning company can work with you to develop a routine suited to you.
3. Wear Distinguishing Clothing
Your cleaners should wear clothing that makes them easy to identify (like nametags, monogramed shirts, and lanyards). This will enable you and your employees to determine when and where they're working and quickly ask for help when needed.
4. Minimize Noise Associated with Cleaning
Whether it's the buzz of the buffer or the whir of the vacuum, cleaning can be noisy.
Your cleaning company should take steps that reduce disruptions, particularly if they're cleaning while your employees are working. Depending on your needs, activities that are louder (like hard floor care or carpet cleaning) can be completed before or after business hours.
5. Do Not Wear Perfumes or Colognes
It doesn't take long for an aroma to travel around and fill an open office space. While some of your employees might find certain smells simply unpleasant, for others who have fragrance allergies or lung conditions like asthma that odour can be a health concern.
Your cleaners should refrain from wearing perfumes or colognes (particularly anything too heavy). Additionally, they should choose products that ensure the scent of cleanliness is consistent throughout your office.
Why should you leave household cleaning products at home? Read our blog to find out!
6. Be Vigilant about Cleaning Touch Points
Your cleaning company should take steps to identify and disinfect common touch points—surfaces that frequently come into contact with multiple people—to prevent the spread of illness-causing germs and bacteria around your office.
7. Demonstrate a Commitment to Safety
To maintain workplace safety, your cleaning company needs to:
Use Informational Signage: If a section of your floor is wet due to a recent spill or cleaning, for example, your cleaners need to mark the area to warn anyone walking by about a potential slip-and-fall hazard.
Use Non-Hazardous Cleaning Products: Your cleaning company should inquire about allergies to minimize risks for adverse reactions and alert you if anything harsher (such as products to get rid of mold or pests) is being used.
Exercise Vigilance: Your cleaning company needs to comply with all health and safety protocols, train its workers properly, and provide staff with protective gear (eyewear, gloves, hard hats, boots, etc.).
Working with a professional office cleaning company who understands your needs and works with you to develop a routine tailored to your unique requirements will guarantee the best results, keeping employees healthy and your workplace in tip-top shape.
---
At Sunshine, our highly experienced teams bring together unparalleled levels of service, industry-leading training, and the best equipment to deliver superior results. Contact us today to discuss your cleaning needs!
More about Office Cleaning from Sunshine:
Mark Brouwers is the VP of Finance at Sunshine Building Maintenance
Latest posts by Mark Brouwers (see all)