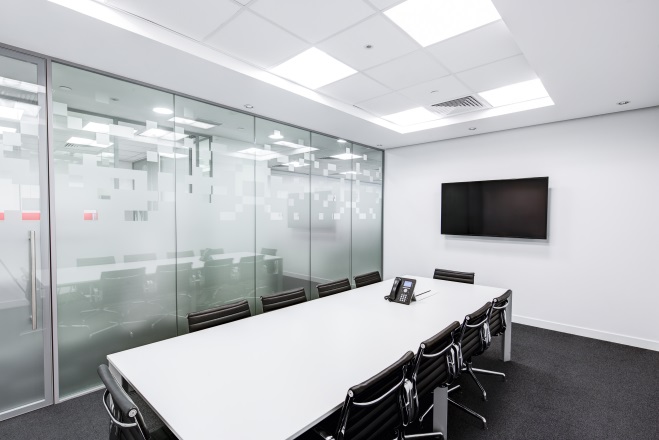 Spring Cleaning: How to Take Care of Your Floors After Winter
The term "spring cleaning" exists for a reason. At this time of year, most of us in Southern Ontario will spend a lot of time cleaning up after a winter filled with slush, snow, and salt.
Regardless of the types of floors your building has—hardwood, tile, carpet, or a mix—proper ongoing maintenance plays an essential role in increasing their longevity, improving their appearance, and minimizing damage throughout the seasons.
But keeping your floors in pristine condition isn't always the easiest task. Commercial and office buildings often get high volumes of traffic traversing their entrances and lobbies regardless of the time of year, while industrial facilities see people, machines, and product constantly on the move.
To freshen up your floors in the springtime, follow these tips:
1. Identify Priority Areas
To start, you want to identify higher traffic places like entranceways that will need particular attention, since:
Surfaces in these zones tend to be more susceptible to wear and tear, especially over the winter, due to higher levels of foot traffic.
Clean and well-maintained floors offer the most secure footing, making them safer during the spring (a notoriously slippery season).
The appearances of flooring in these areas will be one of the first thing people notice when they come to your building. Keeping them clean will give anyone who enters a positive first and long-lasting impression.
Determining your priorities makes it easier to plan and execute your spring floor cleaning projects.
2. Repair Wintertime Wear and Tear Early
After especially harsh winters, make sure you keep an eye out for:
Stains caused by exposure to salt, spills, or other contaminants.
Discoloration due to water damage, high foot traffic, or other causes.
New cracks or dents in or between floor tiles or boards.
Leaving these types of problems unattended for too long can cause them to worsen, often resulting in long-term or permanent damage that can be both costly and time consuming to repair or replace.
3. Prepare Your Floors for Spring Cleaning
Your professional cleaning partners will be there to do the heavy lifting, though there may be a few tasks you can cross off your to-do list before they arrive:
Clear the Area
While discussing your upcoming cleaning services, make sure you find out what you do and don't need to move. Keep in mind that some cleaning companies will move furniture as part of, or in addition to, their cleaning services.
If you do need to move items out of the way, focus on smaller ones like:
Chairs
Lamps
Small tables and bins
Potted plants
Personal belongings
For those larger, bulkier, or more delicate items that you can't relocate (like desks and cubicles), simply point them out to your cleaners so they can work around them.
Pin up Long-Hanging Drapes
Full-length drapes need to be at least six inches off the floor, and any furniture with skirts should also be lifted.
Inspect Your Floors before the Cleaners Arrive
Your cleaners will typically do their own assessment upon arrival, but it's important you take time to beforehand to:
Walk around the space and survey the area being cleaned, paying special attention to any spots that may have been hidden by furniture.
Locate spots and stains. If you know what caused them, make sure you communicate that information to your cleaners so they can tailor their approach to removing them.
Take note of regular and high-traffic traffic patterns and areas. Point them out to your cleaners so they can pay attention to these locations.
Deep Clean Your Carpets
If your building has carpeting, winter grime will find a way to nestle deep. Hot-water or steam-extraction, bonnet shampooing, and pile lifting are three carpet care methods that will return your carpets to their former glory:
Hot-water or steam-extraction provides the deepest carpet clean. It sprays a concentrated hot jet of water and detergent to dislodge entrenched salt and dirt, sucking them up immediately through a powerful vacuum.
Bonnet shampooing works in a similar way, diffusing a cleaning solution into your carpet, scrubbing to dislodge the toughest dirt, and then vacuuming it away.
Pile lifting simultaneously sweeps and vacuums your carpets to lift up ingrained particles without the use of water, making it a service well suited to cleaning high-traffic areas throughout the year.
Although carpets can (and often should) be thoroughly cleaned one to three times throughout the year, there are a few benefits associated with a deep clean in the spring:
Reduce the Spread of Indoor Allergens
Soiled carpets can trap not only dirt and debris, but also contaminants like mold, mildew, and allergens. Spending more time inside on those wet and rainy days means more time spent exposed to allergy and illness-inducing pollutants.
Promote Faster Drying Times for Your Carpets
There are two things you can take advantage of during the spring:
Lower Levels of Humidity: In Southern Ontario, it's not until early June that we see those dreaded muggy days when humidity levels regularly exceed 40%. Having less moisture in the air allows the water in recently cleaned carpets to evaporate more quickly.
Open Windows: There's little better than letting the fresh April or May air in, encouraging it to circulate. Keep in mind, though, that you'll want any window you open to have a screen in place in order to prevent airborne debris (leaves, twigs, etc.) from creating an unwanted mess.
Helping your carpet dry faster means you'll be able to re-open freshly cleaned flooring sooner without needing to worry about mildew or mold developing.
Extend the Life of Your Carpets
Whether it's the melting slush or corrosive salts, letting soils accumulate will only turn them into unsightly stains and make them harder to remove down the road.
Create a Healthier Environment for Your Building's Occupants
Ultimately, a clean building is a healthier one. Staying on top of indoor carpet care—especially after the winter—will help keep anyone living or working in your building happy and in good health.
Strip and Recoat Hard Floors
Perhaps the biggest post-winter problem for hard floors is salt. If left too long, it can eat through protective coatings and scratch and corrode the surfaces.
For damages beyond surface level, a simple cleaning won't do the trick. You'll have to strip the floor in order to remove stubborn stains and give your floors the thorough clean they need.
When it comes to stripping and recoating hard floors, don't forget to:
Rotate areas by breaking your building into smaller, more manageable sections.
Apply coats of finish efficiently, likely in phases, to save on materials and labour. The first should be applied 15 to 20 centimetres from the wall, the second 7 to 10 centimetres, and the third to the whole floor.
Use the correct equipment and materials, working with an experienced cleaning company to make that happen.
Customize your approach. Remember, striping a floor is not a one-size-fits-all job. Your floor maintenance plan, regular hard floor stripping and recoating included, should be customized to reflect the needs unique to your facility.
Do you want to keep your floors clean and be kind to the environment? Look for a professional cleaning partner dedicated to green cleaning! Green cleaning

products and methods are often just as effective as their non-green counterparts, and they're kinder to the natural world around us.
With a thorough hard floor stripping and refinishing session, your floors will be sparkling like new and ready to greet the warmer weather!
Protect Floors inside Your Building with Floor Mats
The season of snow and salt may be over, but April showers are sure to bring…mud—and lots of it. Using exterior mats offers year-round protection, stopping the dirt, mud, and grime at the door.
Choosing the right mats matters, so here's what to look for:
For exterior mats, look for materials that are coarse and porous to scrape away dirt and hardened grime. They also need to be able to handle dense oils and debris coming from outside walkways and parking lots.
Indoor mats are often less heavy duty, though they should still be able to help soak up shoe-born moisture and smaller particles that the exterior mats miss.
This winning combination will reduce the amount of dirt and grime that gets into your building, keeping your floors cleaner and safer.
Facility managers know that although floor care can be one of the most expensive parts of their cleaning budgets, it's worth it! Attractive, well-maintained floors are great at making a good impression on guests and customers.
Developing a comprehensive cleaning routine that includes ongoing and intensive hard floor and carpet cleaning will help make your building a clean, welcoming place in which people want to be.
---
At Sunshine Building Maintenance, we will treat your floors according to their unique requirements. Our cleaning team members are fully bonded. Contact us today to discuss your cleaning needs!
Read more on floor maintenance from Sunshine Building Maintenance:
Mark Brouwers is the Operations Manager at Sunshine Building Maintenance. He specializes in working collaboratively with clients to meet the specific cleaning needs of their building or facility.
Latest posts by Mark Brouwers (see all)