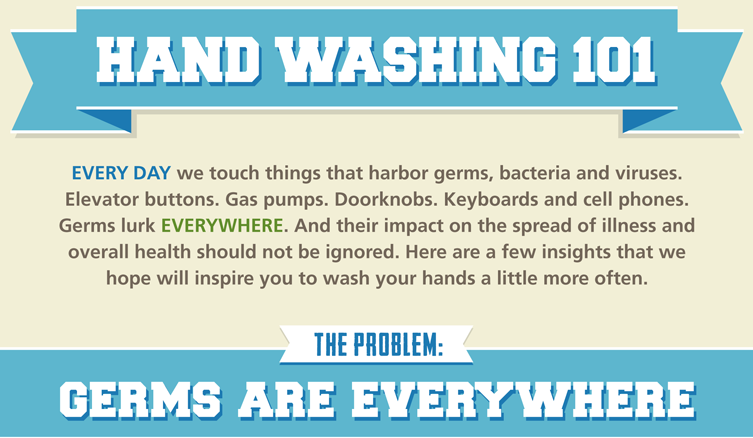 Wash Your Hands to Fight Illness and Bacteria! [Infographic]
No matter how clean your office, industrial facility, or building is, germs will find a way to spread.
Along with a thorough cleaning program, one of the best methods for you and your building occupants (employees, visitors, patients, etc.) to fight germs and stay healthy is simply to wash your hands properly and regularly.
Hand washing reduces lost productivity and absenteeism in the workplace, improves school attendance, and helps hospitals cut down on hospital-acquired infections.
Unfortunately, too many people don't maintain good hand hygiene!
Check out this great infographic about hand washing: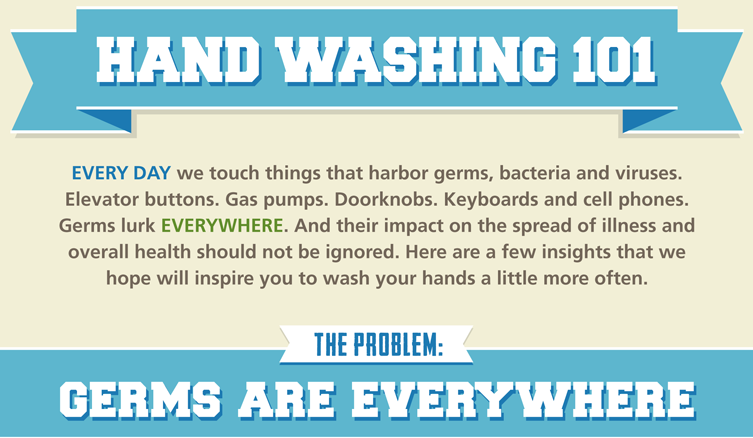 >> Sunshine Building Maintenance is committed to helping you keep your building healthy and clean! Contact us to discuss our tailored cleaning services or to submit a request for proposal.
More on Healthy, Clean Buildings from Sunshine:
Mark Brouwers is the Operations Manager at Sunshine Building Maintenance. He specializes in working collaboratively with clients to meet the specific cleaning needs of their building or facility.
Latest posts by Mark Brouwers (see all)