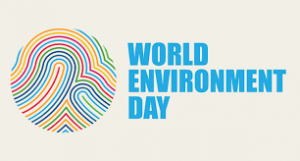 Celebrate World Environment Day by Prioritizing Green Cleaning!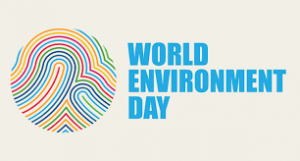 This coming Tuesday, June 5th, is World Environment Day. Since 1974, this day has been dedicated to diversifying, educating, and activating the environmental movement worldwide.
At Sunshine, we know how important it is to keep the places where we live, work, and play healthy and safe today and for the future. Regardless of the type of building you're in – whether it's a school, office, condo, or industrial facility – using clean, green products plays a crucial role in keeping our spaces safe and healthy.
What Is Green Cleaning?
Green cleaning products are manufactured using proven and effective ingredients that have a reduced impact on our health and the environment (when compared to traditional cleaning products), resulting in a cleaner and healthier space for you and anyone who visits your building.
Green cleaning products are evaluated according to respected green certification criteria and programs like Green Seal and Eco-Logo. Some of the standards green products must meet include:
Being made with biodegradable, non-toxic ingredients that are proven safe for people and the environment
Performing as well, if not better, than non-green products
Incorporating recyclable materials in its packaging
Meeting all the necessary safety standards
A product can only hold its green certification for a number of years before it must be re-certified. Standards can change in this time, which means that green products are constantly improving to meet these new standards, resulting in safer and healthier products.
Benefits of Green Cleaning
Safeguard Building Occupants' Health
Whether you manage a long-term care home, a commercial facility, or another type of building, ensuring the health and wellbeing of everyone who uses your space is an important priority. Green cleaning products are specifically designed to be less irritating on people's skin, eyes, and respiratory systems.
Improve Indoor Air Quality
Indoor air quality is essential for good health and can also impact employee energy levels and productivity. Green cleaning products are made without harmful chemicals so they won't pollute the air around us.
Promote Environmental Sustainability
Green cleaning materials can be safely disposed of to minimize the pollutants entering the environment around us. Often, they are also made from sustainable, biodegradable, and non-toxic ingredients.
Consider Green Cleaning for Your Building
"Sunshine Green…Responsibly Clean" has been a core philosophy for Sunshine for over a decade. We recognize that cleaning products and practices have a direct impact on quality of life and therefore strive to be good stewards when maintaining facilities, caring for your building in ways that go far beyond providing basic janitorial services:
We choose green cleaning products that meet well-established health, safety, and performance criteria.
We follow seven strict stewardship principles: go beyond appearances, take a holistic approach, minimize exposure, minimize residue, ensure safety, reduce all pollutants, and dispose of waste safely and eco-consciously.
In partnership with organizations like Nilfisk-Advance & Avmor Canada, we have created the Healthy High Performance Cleaning Program. HHPC starts with environmentally safe cleaning products and then incorporates green cleaning strategies and practices to minimize the impact on the buildings we service and create healthier living and working environments.
We adhere to janitorial equipment guidelines when selecting things like vacuum cleaners, hot water extraction equipment, power maintenance equipment, clothes and scrubbing pads, and more.
We believe that responsible cleaning should be a central consideration when choosing a professional cleaning company. Green cleaning is a commitment to safety, health, and the environment.
Looking to make green cleaning a part of your cleaning routine? Ask your professional cleaning company about their green cleaning services!
---
Sunshine Building Maintenance uses only the most advanced, effective, and safe germicidal and cleaning products (including Accelerated Hydrogen Peroxide and microfiber cloths) to tackle touch points and combat the spread of germs. Contact us today to learn more about our services!
More on Office Cleaning from Sunshine:
Mark Brouwers is the Operations Manager at Sunshine Building Maintenance. He specializes in working collaboratively with clients to meet the specific cleaning needs of their building or facility.
Latest posts by Mark Brouwers (see all)