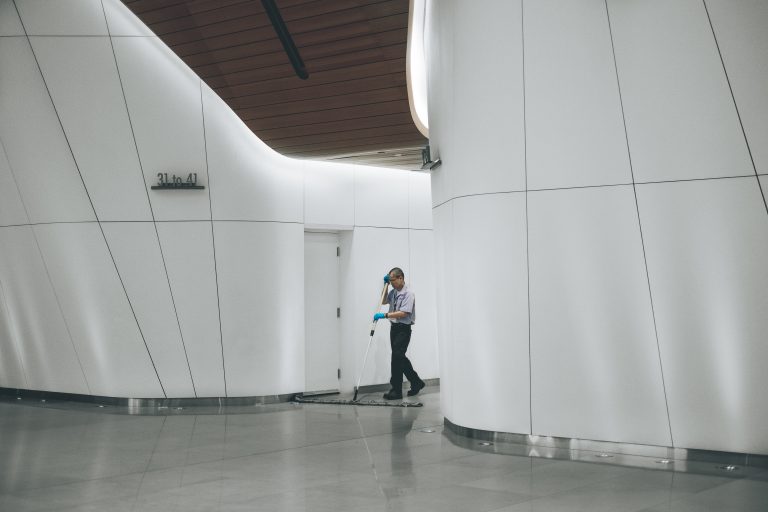 The Benefits of Day Porter/Matron Cleaning Services for Your Office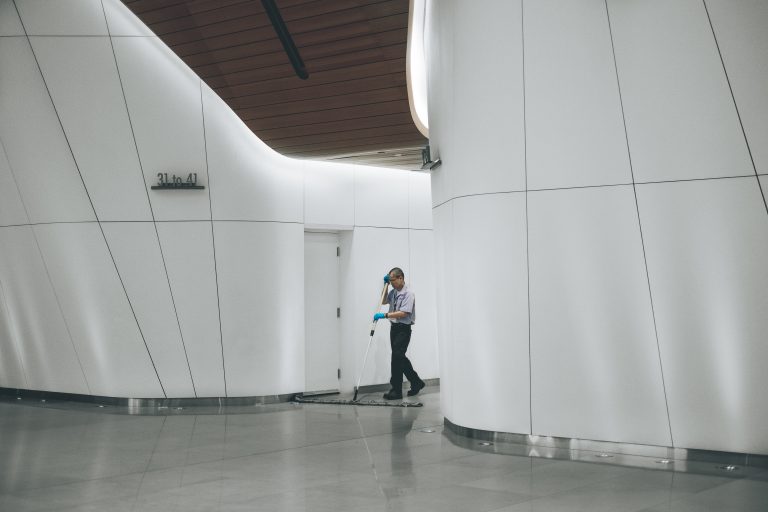 A trend that we have noticed in recent years is the shift towards daytime cleaning for office environments. Some workplaces choose staggered programs, using both day and evening cleaners to keep their building looking its best, while others prefer to rely solely on day porters and matrons.
Whatever arrangement is ideal for your office, incorporating day porter or matron services into your cleaning routine can be an effective way to ensure energy savings, tenant satisfaction, and consistent results.
Keep reading to explore a few advantages of using day porter or matron services to keep your office clean and tidy:
1. Reduced Office Complaints
The number one cleaning complaint among office-building tenants is that washroom facilities are unclean. Because cleaning personnel typically clean during the nightshift, instead of operating continuously over the course of the business day, washrooms can quickly become soiled from regular use.
Switching to day porter services means washrooms, break areas, kitchens, meeting rooms, and other high-traffic zones will be constantly supervised and touched up to maintain high cleaning standards.
What are three ways a clean bathroom benefits your business? Read our blog to find out!
2. Increased Energy Efficiency and Environmental Sustainability
Moving to daytime cleaning can be an easy and effective way to cut down on energy consumption and bills, reducing power usage by as much as 8%.
Beyond the cost savings, daytime cleaning has a number of environmental advantages:
Decreased greenhouse gas emissions.
Diminished light pollution since office lighting doesn't need to be kept on to accommodate late-night cleaning crews.
Safer habitats for city-dwelling birds, many of whom (thousands each year in the GTA alone) are hurt or killed when they collide with illuminated windows.
Ultimately day porter and matron services can be good for both the environment and your bottom line.
3. Improved Employee Health and Accountability
Relying on the same day porter (or day porter and matron crew) to look after your office space enables tenants to develop trusted working relationships with the cleaning staff. Your employees become more comfortable in approaching cleaners with on-the-spot issues and feel more satisfied with the quality of the service provided.
Daytime cleaning is often also better for cleaners themselves. Working alone without much regular, healthy interaction with other people makes for dispiriting work conditions and can lead to higher rates of turnover among overnight cleaners.
Cleaning staff tend to be happier and work more productively during regular business hours when they can interact with other people and be more accountable for their work as they are visible to all.
Finding a Customized Cleaning Solution with Sunshine
At Sunshine, we're dedicated to being flexible in our approach to ensure your cleaning services (including daily schedules, staffing levels, and maintenance plans) are suited to your office's needs.
Our day porters/matrons can perform a range of functions including:
Attending to high-traffic spots like lobbies, kitchens, and breakrooms.
Freshening and re-stocking washrooms as needed.
Performing minor maintenance such as replacing burnt-out lightbulbs.
Tidying conference rooms both before and after meetings.
Carrying out touch-point cleaning to keep your spaces free of germs.
Responding to urgent needs like spills.
Contact us today to discover a custom-cleaning solution for your enterprise!
---
Read more on Office Cleaning from Sunshine:
Mark Brouwers is the Operations Manager at Sunshine Building Maintenance. He specializes in working collaboratively with clients to meet the specific cleaning needs of their building or facility.
Latest posts by Mark Brouwers (see all)